This release brings as a principal feature the option to choose which notification do you want to receive in Telegram. It is by default enabled for all events. For turn off some of then just open the context menu on systray icon, click in Settings, uncheck the unwanted ones and in Save.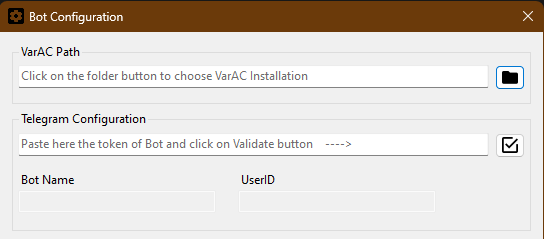 Also now is implemented a option to export the bot log to txt file to help debug any problems or only to see what is happening in the background.

And at last but not least, it will be no longer necessary to check the 🔗VarAC Bot Site for new releases. After this one the bot will check it and warning you after starting the bot.
73 and have fun!!!! 🍺