First you need the last version that can be download at Releases Section.
Just open the zip file and copy the VarAC_Bot folder to any place in your computer.
In the first run it will open a window asking for your VarAC installation and the token you got in @BotFather.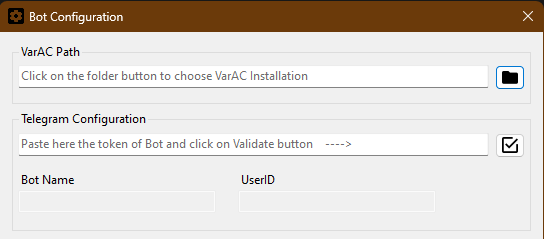 Don´t forget in click on Validate button to connect the bot to your telegram account.
It´s done! Enjoy the realtime notifications!!